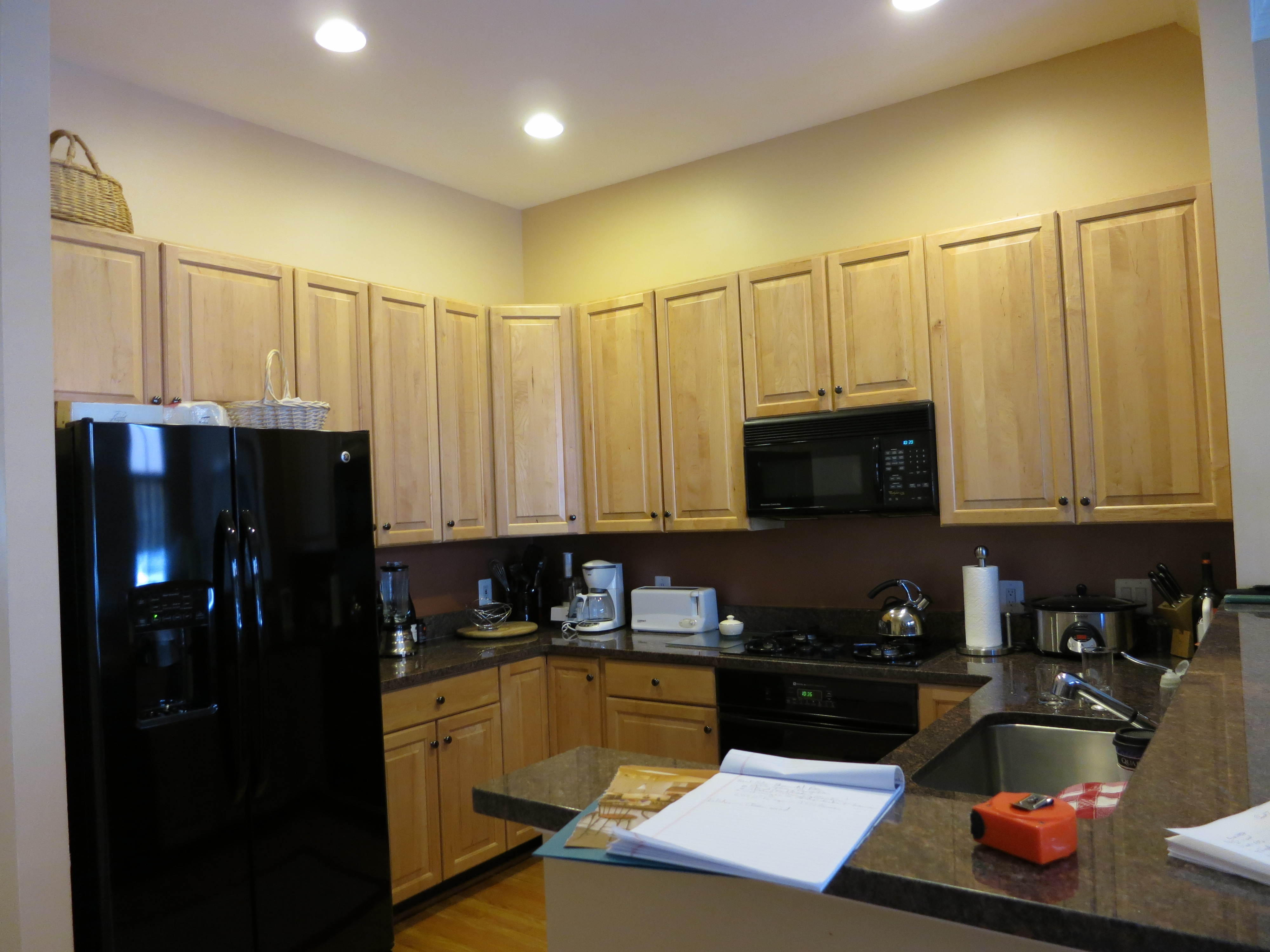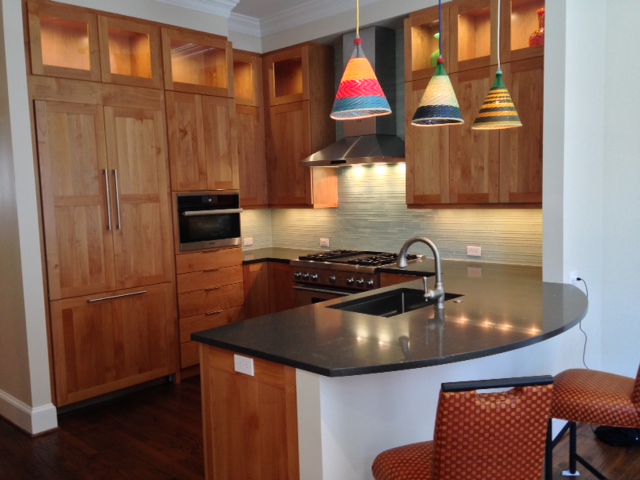 Everything about this dated townhouse kitchen in Bethesda, Maryland needed to be updated— from top to bottom!  Space needed to be optimized, appliances and surfaces updated.  The homeowners envisioned a colorful and craft-filled kitchen, with quality appliances and workspace that could welcome two active cooks in a small area.  These factors inspired the design of this intimate yet guest-friendly space.
Washington D.C. based designer Carol Freedman of Carol Freedman Design selected three unique, upcycled pendant lights as a key decorative element.  These whimsical pendants were made from recycled soda bottles and straw by the Columbian Esperara-Siapadara people; the indigenous people use fibres from the papa tetera palm tree, which they dye using natural pigments for application in their traditional crafts.  The kitchen has beautiful clean wood, granite and glass surfaces, accented by hand-crafted blown glass art pieces from the homeowners' collection.
The kitchen was designed in collaboration with Gilday Renovations Design Build in Bethesda, Maryland.  The "after" photo was taken by Anice Hoachlander of Hoachlander-Davis Photography.